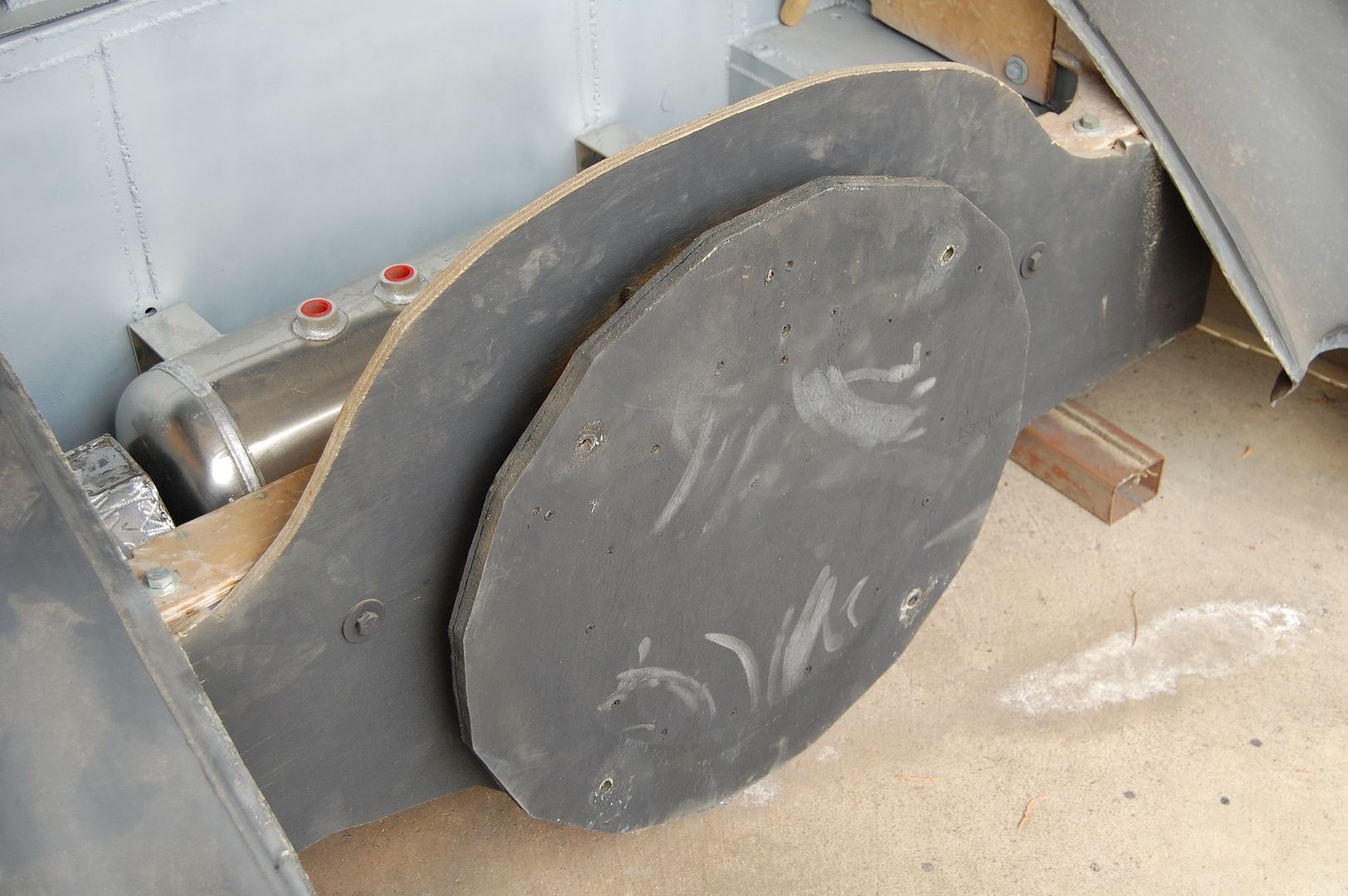 After realizing just how heavy my afterburner has become with the speaker enclosure + speaker inside of it, I've been getting worried about the strength of the existing mounting point on the chassis.  Right now it's fabricated out of plywood that eventually will be covered in fiberglass.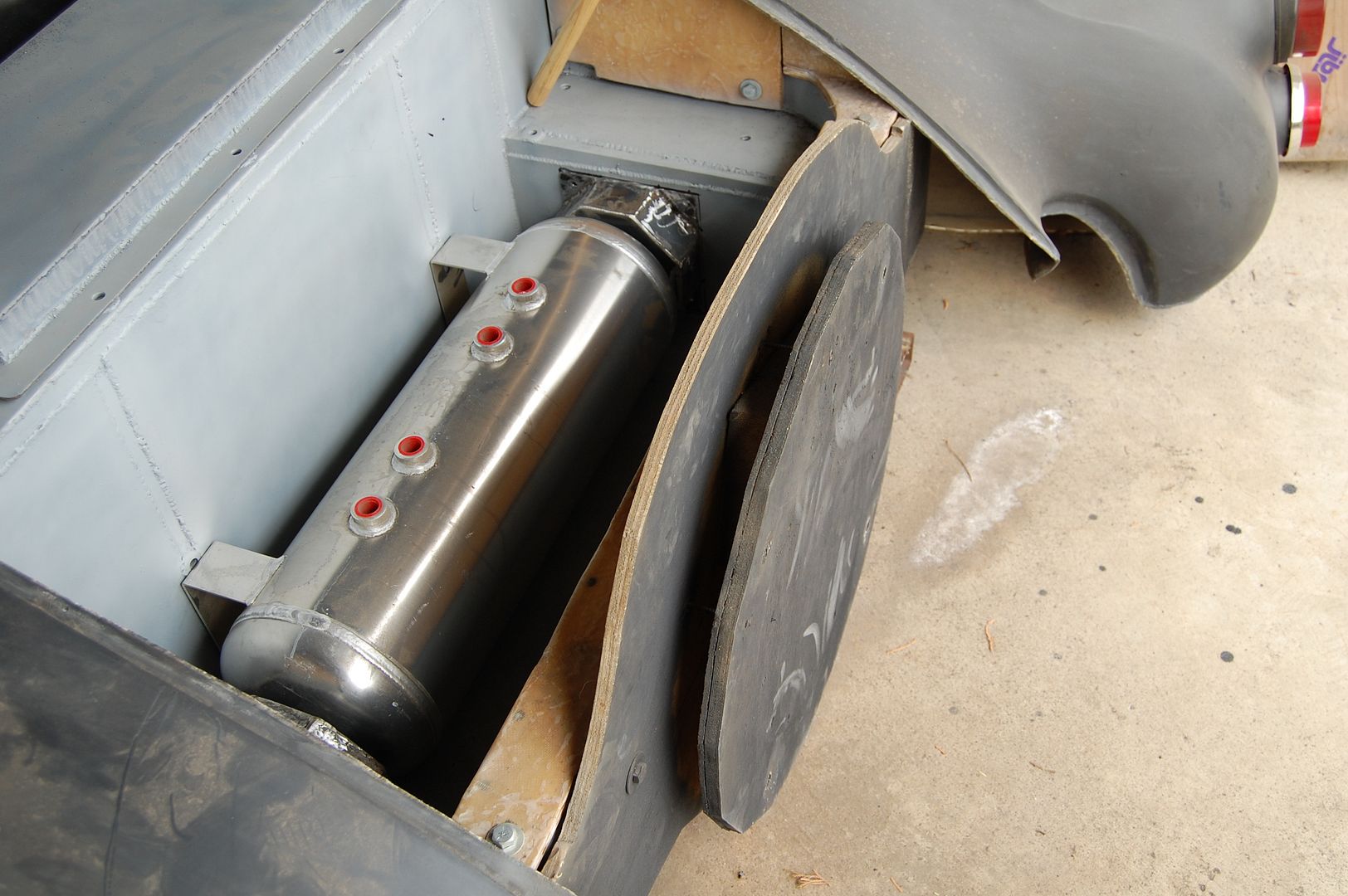 Looking at how it's attached to the chassis I felt that it was just going to have too much flex and bounce.  Eventually that will create stress fractures in the fiberglass and the last thing I want is to leave my afterburner somewhere on the highway :)
The current mounting point was also too low so I was going to have to make some adjustments anyways. First step was ripping the old stuff off and lowering the car right down on its bump stops.  My garage floor rises back up again near the doorway so by lowering the car right down on the bump stops it had the body sitting right on the floor of the garage.  This was actually a good thing because it would allow me to set the afterburner right on the floor and know for sure that it was no lower than the body.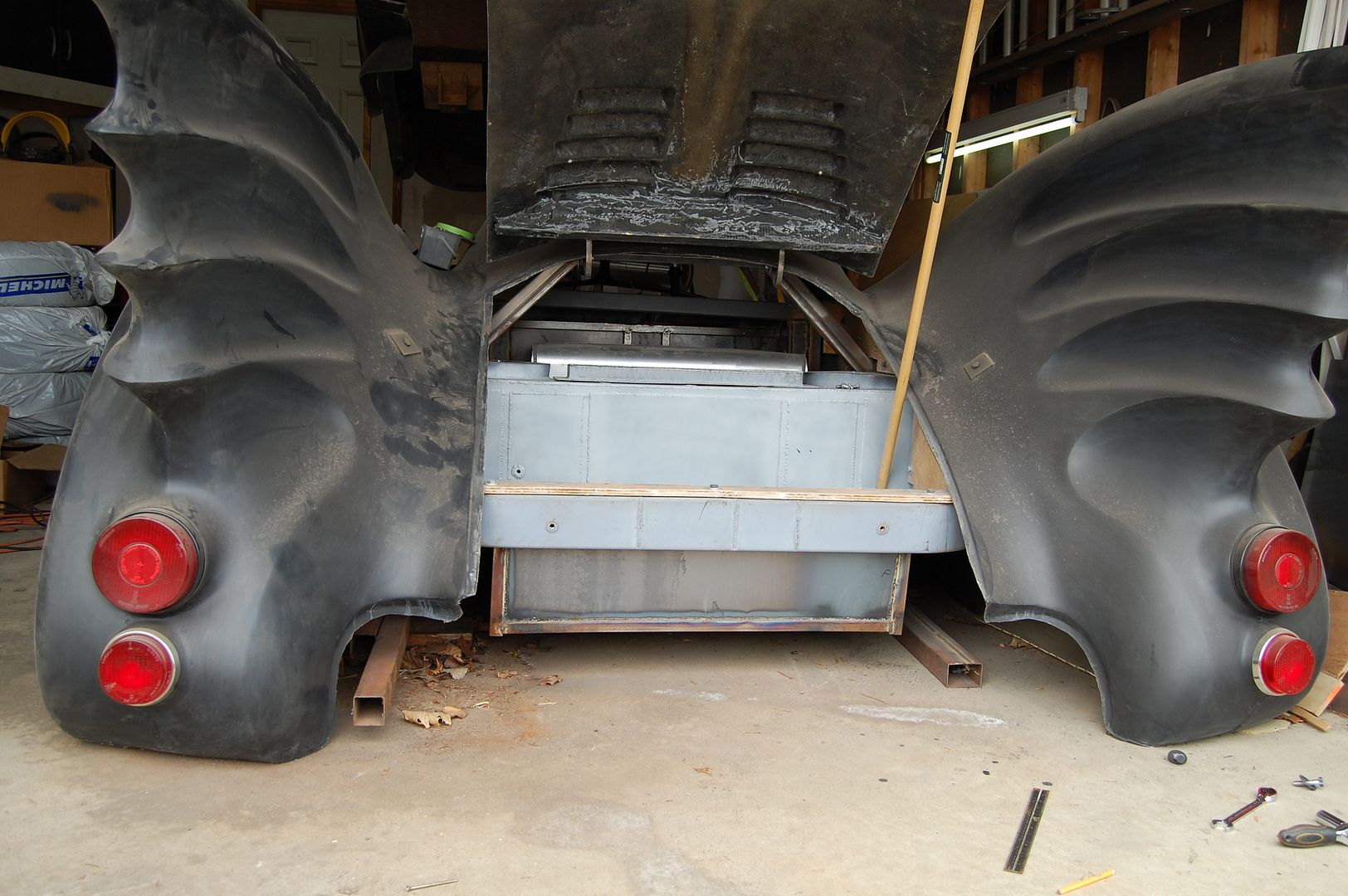 I then used the old plywood mounting surface as a template to cut myself two pieces of steel that I would use to create a "box" with the right depth.  I kept adjusting the afterburner's distance from the rear bumper beam and then closing the hatch.  I wanted to make sure the afterburner didn't look like it was sunk into the rear of the car.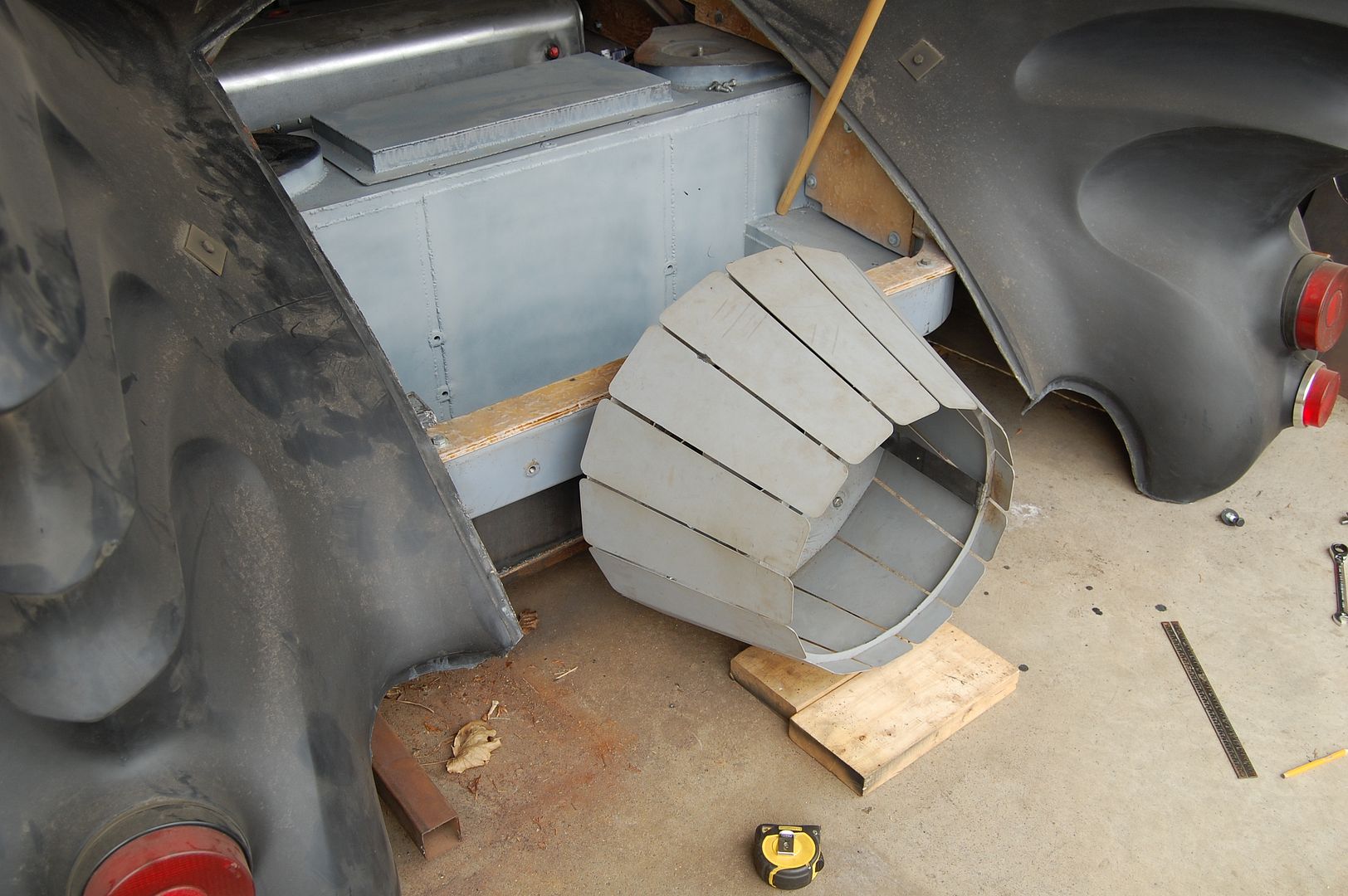 It turned out that the distance from the rear bumper beam with my new setup is just 1/4″ less than it was with the plywood.  So I knew it was positioned where I liked it.  Since the afterburner is tapered you have to deal with hatch clearance above it.  I'll end up having to trim a little bit off of the hatch to make sure there's no rubbing on the feathers of the afterburner.
Once I had the steel cut, I drilled the mounting holes and welded nuts to the back of the holes.  I no have full confidence that the afterburner is going to be nice and solid :)